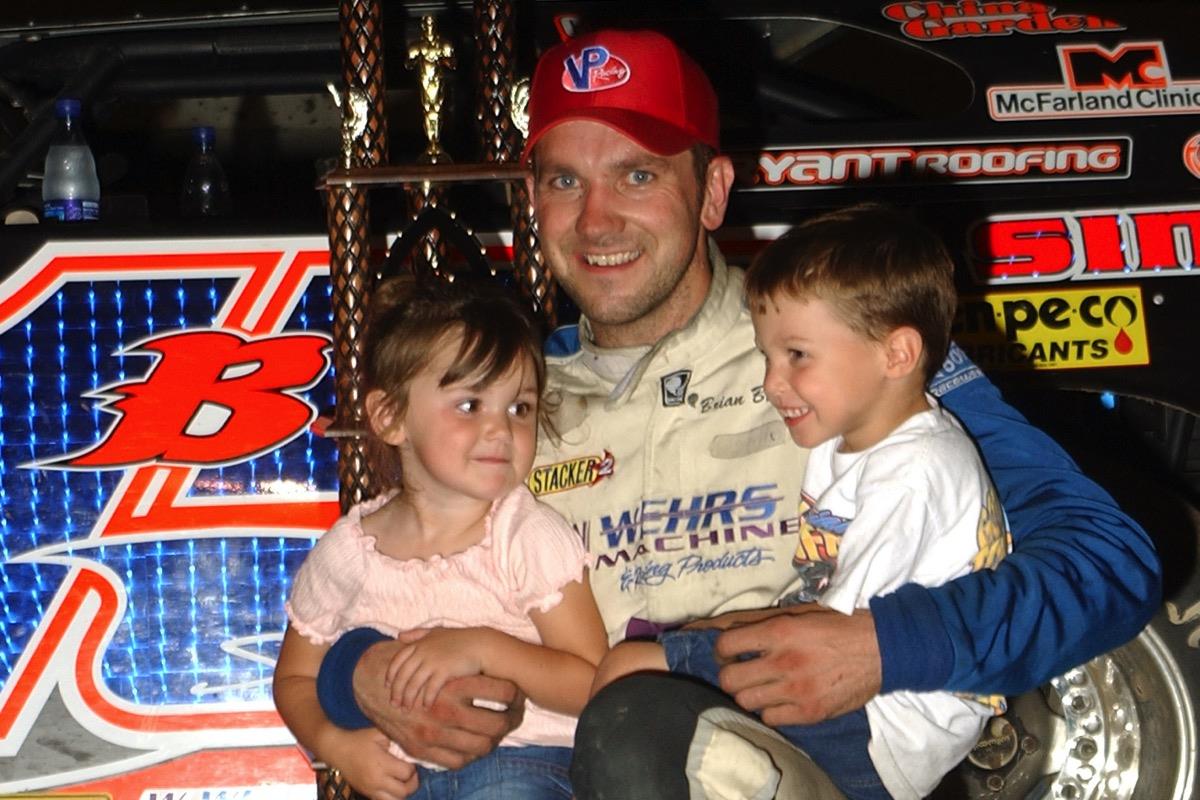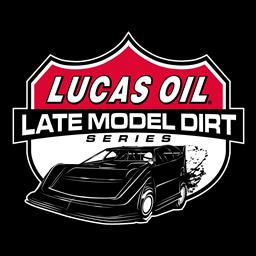 6/21/2005
Lucas Oil Late Model Dirt Series
---
It's "Birky Time" in Lucas Oil Late Model Quad Cities Challenge at Davenport
DAVENPORT, IA (June 21, 2005)-Brian Birkhofer of Muscatine, Iowa made good at what would be considered his "home track" by taking the Quad Cities Challenge at Davenport Speedway. The event was sanctioned by the Lucas Oil Late Model Dirt Series and the win by the former USA Nationals and World 100 winner marked the tenth different winner in fourteen Lucas Oil Late Model Dirt Series events to date in 2005. Birkhofer's winning entry was a MasterSbilt Race Car, with a Pro Power Race Engines, and was shod with Hoosier Tires. The Birkhofer Racing #15 entry is sponsored by Daufeldt Transport/J and J Steel/McDonalds of the Quad Cities/TB and Company/Simon Trucking/ Community Bank of Muscatine/Precision Machine/Discovery Toys. The 40 lap, $7,000 to win Lucas Oil A-Main saw polesitter Dan Schlieper take the early lead, with Brian Harris, Matt Miller, Brian Birkhofer, and Darren Miller in tow. Birkhofer would get by Matt Miller and then bring Darren Miller and Earl Pearson, Jr. along as well, as Harris dropped out of the top five by lap 5. Birkhofer would have the second spot secured by lap 8, with Pearson now third, and Darren Miller, Matt Miller, and Don O'Neal would wage a spirited battle for the fourth position, as Scott James and Billy Moyer, Jr., who both had to start at the rear of the field after go to back-up cars for the main event, were marching their way toward the top ten. Lap 15 would see the first caution of the race as James would slow after getting crossed up in turn two and this would set the stage for a patented "Shark Attack" from the rear of the pack. With the Delaware double file restarts in effect, Schlieper hauled the field off into turn one, with Birkhofer all over his back bumper, while Pearson, Jr. rode third, and Darren Miller and O'Neal would renew their battle for fourth. Birkhofer pulled alongside Schlieper down the frontchute and work past Schlieper for the lead exiting turn two on lap 19. As the field began to take the halfway signal, then fourth place running Darren Miller would slow in turn one, as the oil pump belt had came off his mount's engine, ending his night. With Birkhofer now in front, Schlieper and Pearson, Jr. would battle on the restart for the second spot, with O'Neal fourth, and Matt Miller fifth. As the field completed lap 25, the war for second still waged but would be slowed as 23rd starting Billy Moyer, Jr. had rode his way to eighth until his second engine problem of the night sidelined him for the evening. This restart would the heat turned up on the battle for second, with Pearson, Jr. finally gaining the spot from Schlieper on lap 17. Brian Harris was now fifth and all eyes were starting to focus on Scott James again at this point as he had worked his way up from the rear of the field after the lap 15 spin and was now in sixth with five laps remaining when the final caution of the event waved for a spin by Jeff Larson in turn two. The final five laps would never see Birkhofer seriously challenged and he would take the checkered flag first, with Pearson, Jr. second, and Schlieper third. James would win a three way battle with O'Neal and Harris for the fourth spot over the final 2.5 miles of the race, with O'Neal taking fifth and Harris sixth. The rest of the top ten were Donnie Moran, Terry English, Denny Eckrich, and Matt Miller. The event started with Time Trials and Schlieper would set fast time among the 24 entries on hand at the ½ mile Mississippi Valley Fairgrounds oval with a 20.942 second lap. Three Heat Races were contested with those wins going to Schlieper, Brian Harris, and Scott James.
Race Summary Lucas Oil Late Model Dirt Series Tuesday Night, June 21, 2005 Davenport Speedway-Davenport, IA
Total Entries- 24 Fast Time- Dan Schlieper 20.942
Heat #1- Dan Schlieper, Matt Miller, Earl Pearson, Jr., Don O'Neal, Kerry Hansen, Steve Boley, Gary Webb, Jeff Larson
Heat #2- Brian Harris, Brian Birkhofer, Tim Dohm, Donnie Moran, Denny Eckrich, Freddy Smith, Nick Marolf, Dave Eckrich
Heat #3- Scott James, Darren Miller, Terry English, Jay Johnson, Trent Follmer, Johnny Johnson, Tim Lance, Billy Moyer, Jr.
Lucas Oil A-Main Quad Cities Challenge- Brian Birkhofer, Earl Pearson, Jr., Dan Schlieper, Scott James, Don O'Neal, Brian Harris, Donnie Moran, Terry English, Denny Eckrich, Matt Miller, Freddy Smith, Tim Dohm, Trent Follmer, Gary Webb, Kerry Hansen, Tim Lance, Jay Johnson, Jeff Larson, Billy Moyer, Jr., Darren Miller, Steve Boley, Nick Marolf, Johnny Johnson (DNS- Dave Eckrich)
---
Submitted By: Jeremy Shields
Back to News