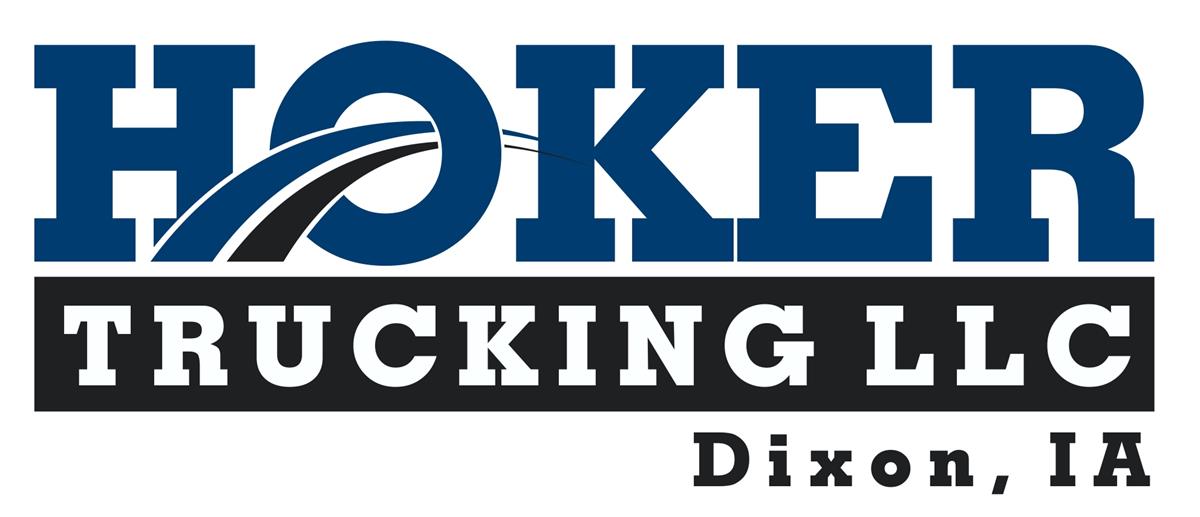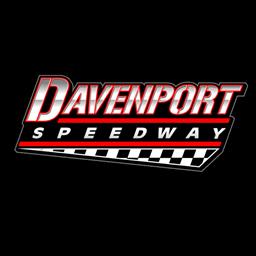 8/15/2020
Davenport Speedway
---
Leighton holds off Aikey to win Davenport Night #2
DAVENPORT, Ia. (August 15, 2020) – It was Night 2 of the Malvern Bank Super Late Model Racing – Hoker Trucking East Series, Davenport Speedway double-dip. The super late models did not disappoint.
The Hoker Trucking East Series A-main started with pole sitter Spencer Diercks sprinting out to the lead early. On lap seven, fifth place starter Matt Ryan took the lead. Ryan's time at the point was short-lived as just a few laps later, Nebraska's Bill Leighton took control.
Leighton would lead the rest of the way to the checkered flag, even though he was pressured by charging Jeff Aikey in the final five laps. Aikey had slowly worked his way forward during the race and had one of the fastest cars at the end of the forty laps. Richie Gustin had a solid run in third, while early race leader Matt Ryan faded to fourth. Justin Kay started eleventh and finished fifth.
Dave Eckrich set the pace in qualifying with a time of 14.979 seconds Late Model heat wins went to Kay, Andy Eckrich, Charlie McKenna, and Curt Schroeder. Nick Marolf won the B-main. Thirty-one late models were on hand to do battle.
The Eriksen Chevrolet IMCA Modified feature was a hard fought affair. Dustin Smith led lap one, with Tom Berry Jr. taking the lead on lap two. Berry looked to have the race in hand when he made contact with a back marker, bringing out the yellow. This gave the lead to Chris Simpson. Simpson was leading when the yellow-checkered was displayed as the event had reached curfew time. Eric Barnes finished second, ahead of Kollin Hibdon. Chris Zogg and Dennis LaVeine rounded out the top five. Thirty Mods were in the pits on Saturday. Joe Beal, Ryan Duhme, Brunson Behning won Mod heats. Semis went to Spencer Diercks and Chris Zogg. Ken Schrader was competing in his modified, but failed to finish the feature.
Logan Veloz won the IMCA SportMod feature that was also shortened by cautions and time restraints. Veloz started on the pole and led every lap that was completed. Shane Paris locked himself into a second place finish. Jeremy Gustaf, Logan Anderson, and Ryan Walker were third through fifth respectively.
Nick Hixson passed Jeff Struck Jr. on a lap twelve restart to win the Koehler Electric Street Stock feature. Struck had led the first eleven laps of the race. Struck held on to finish second, ahead of Joe Bonney, Jesse Owen, and Rob Henry, in that order.
Thomas Adams led every lap of the QCjeeps.com Sport Compact feature. Shane Kelly finished second with Jimmy Dutlinger third. Fourth place was Cody Staley followed by Shawn McDermott in fifth.
The next race at the Davenport Speedway is a once in a lifetime opportunity, you won't want to miss. Friday, August 21st is the 100th anniversary of the first race at the Mississippi Valley Fairgrounds racetrack. It is also the return of the Weedon Memorial to the Davenport Speedway. Details will be available at the Davenport Speedway – K Promotions facebook page or the website "davenportiaspeedway.com
Results:
Davenport Speedway
August 15, 2020 –
Malvern Bank Super Late Model Racing – Hoker Trucking East Series
Qualifying: Dave Eckrich 14.979 seconds
Heat #1: 1. Andy Eckrich; 2. Jason Rauen; 3. Chuck Hanna; 4. Nick Marolf; 5. Andrew Kosiski;
Heat #2: 1. Justin Kay; 2. Richie Gustin; 3. Spencer Diercks; 4. Matt Ryan; 5. Jeff Tharp;
Heat #3: 1. Charlie McKenna; 2. Tad Pospisil; 3. Bill Leighton; 4. Travis Denning; 5. Darrel DeFrance;
Heat #4: 1. Curt Schroeder; 2. Jason Hahne; 3. Jeff Aikey; 4. Lyle Klein; 5. Brian Harris;
Semi: 1. Nick Marolf; 2. Travis Denning; 3. Chuck Hanna; 4. JC Wyman; 5. Joel Callahan;
Feature: 1. Bill Leighton; 2. Jeff Aikey; 3. Richie Gustin; 4. Matt Ryan; 5. Justin Kay; 6. Jason Hahne; 7. Spencer Diercks; 8. Charlie McKenna; 9. Dave Eckrich; 10. Tad Pospisil; 11. Andrew Kosiski; 12. Andy Eckrich; 13. JC Wyman; 14. Nick Marolf; 15. Jason Rauen; 16. Jeff Tharp; 17. Darrel DeFrance; 18. Chuck Hanna; 19. Joel Callahan; 20. Curt Schroeder; 21. Gary Webb; 22. Brian Harris; 23. Gabe Umbarger; 24. Travis Denning;
IMCA Modified
Heat #1: 1. Joe Beal; 2. Jason Bahrs; 3. Tom Berry Jr.; 4. Eric Barnes; 5. Spencer Diercks;
Heat #2: 1. Ryan Duhme; 2. Matt Werner; 3. Kollin Hibdon; 4. Chris Simpson; 5. Chris Zogg;
Heat #3: 1. Brunson Behning; 2. Dennis LaVeine; 3. Dustin Smith; 4. Bryce Garnhart; 5. Brandon Durbin;
Semi #1: 1. Spencer Diercks; 2. Brandon Durbin; 3. Matt Stein; 4. Mitch Boles; 5. Nathan Hall;
Semi #2: 1. Chris Zogg; 2. Ken Schrader; 3. Mitch Morris; 4. Brian Bushong; 5. Bob Dominacki;
Feature: 1. Chris Simpson; 2. Eric Barnes; 3. Kollin Hibdon; 4. Chris Zogg; 5. Dennis LaVeine; 6. Brunson Behning; 7. Spencer Diercks; 8. Mitch Boles; 9. Matt Werner; 10. Dustin Smith; 11. Brandon Durbin; 12. Todd Dykema; 13. Brian Bushong; 14. Matt Stein; 15. Bob Dominacki; 16. Ryan Duhme; 17. Bryce Garnhart; 18. Tom Berry Jr.; 19. Joe Beal; 20. Nathan Hall; 21. Mitch Morris; 22. Ken Schrader; 23. Jason Bahrs; 24. Kyle Madden;
IMCA SportMods
Heat #1: 1. Dustin Schram; 2. Anthony Franklin; 3. Paul Howard; 4. Bryan Moreland; 5. Perry Gellerstedt;
Heat #2: 1. Logan Anderson; 2. Tyler Soppe; 3. Jared Waterman; 4. Logan Veloz; 5. Ryan Reed;
Heat #3: 1. Shane Paris; 2. Matt Fulton; 3. Ryan Walker; 4. Jeremy Gustaf; 5. Jarrett VanDenBerg;
Feature: 1. Logan Veloz; 2. Shane Paris; 3. Jeremy Gustaf; 4.Logan Anderson; 5. Ryan Walker; 6. Dustin Schram; 7. Tyler Soppe; 8. Matt Fulton; 9. Anthony Franklin; 10. Jarrett VandenBerg; 11. Ryan Reed; 12. Perry Gellerstedt; 13. Kevin Goben; 14. Nick Groth ; 15. Brad Salisberry; 16. Jared Waterman; 17. Chuck Fox; 18. Chris Hesseling; 19. Paul Howard; 20. Levi Heath; 21. Adam Shelman; 22. Aaron Hitt; 23. Bryan Moreland; 24. Andrew Francis; 25. Draython Schanfish; 26. Bryan Ritter; (1-DNS)
Street Stock
Heat #1: 1. Joe Bonney; 2. Jacob Beal; 3. Gene Ehlers; 4. Jesse Owen; 5. Tom Riggs;
Heat #2: 1. Jeff Struck Jr.; 2. Nick Hixson; 3. Donnie Louck; 4. Zachary Zuberbier; 5. Rob Henry;
Feature: 1. Nick Hixson; 2. Jeff Struck Jr.; 3. Joe Bonney; 4. Jesse Owen; 5. Rob Henry; 6. Donnie Louck; 7. Zachary Zuberbier; 8. Jeffrey Peterson; 9. Jacob Beal; 10. Tom Riggs; 11. Austin Riggs; 12. Erick Turner; 13. Gene Ehlers; 14. Nick Proehl; (3-DNS)
Sport Compacts
Heat #1: 1. Codie Proehl; 2. Dustin Begyn; 3. Cody Staley; 4. Shawn McDermott; 5. Jack Fitzgibbon;
Heat #2: 1. Thomas Adams; 2. Lane Wise; 3. Tim Staley; 4. Shane Kelly; 5. Travis Hawkins;
Feature: 1. Thomas Adams; 2. Shane Kelly; 3. Jimmy Dutlinger; 4. Cody Staley; 5. Shawn McDermott; 6. Travis Hawkins; 7. Jack Fitzgibbon; 8. Dustin Begyn; 9. Codie Proehl; 10. Lane Wise; 11. Tommy Staggs; 12. Tim Staley; 13. Mike Snyder; 14. Cyle Hawkins;
---
Article Credit: Mike McGuire
Submitted By: Derek Collum
Back to News