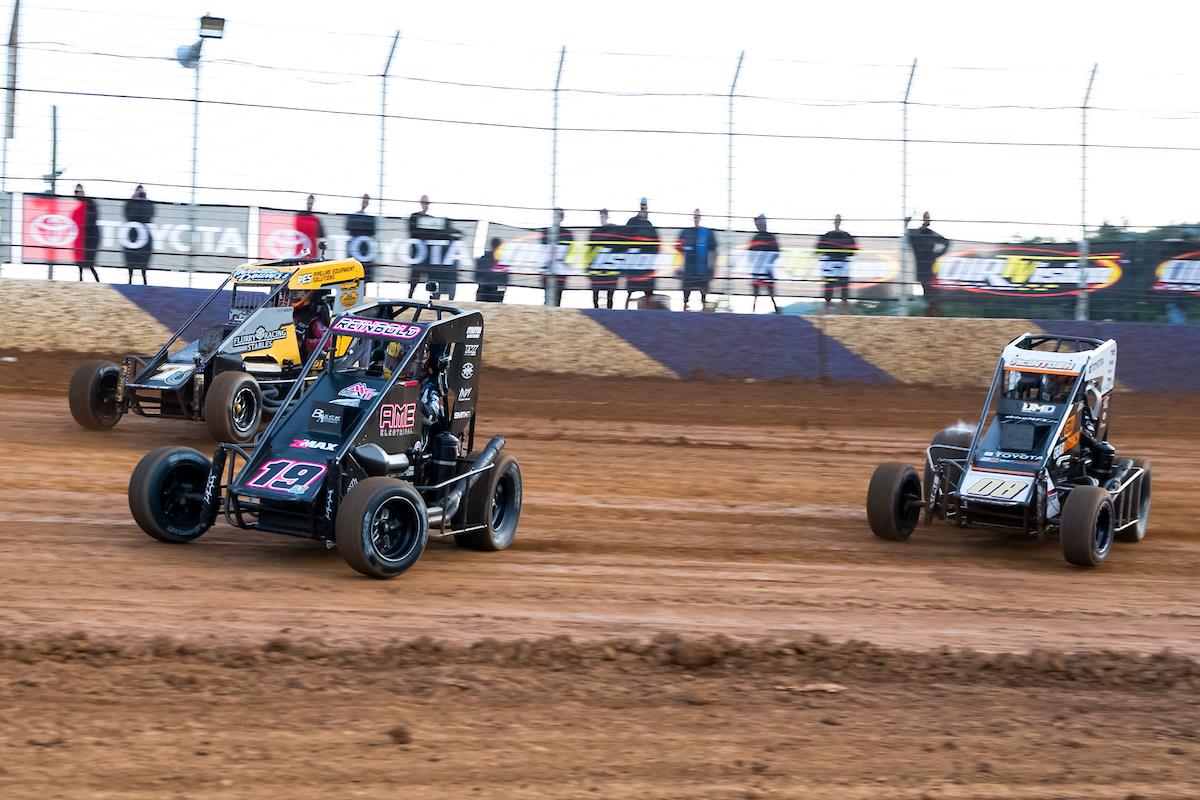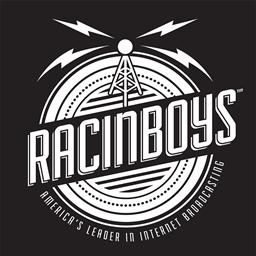 ---
Davenport Speedway hosts Xtreme Outlaw Midgets in Quad Cities 150
By Jordan Delucia (Davenport, IA) -- Midgets. Late Models. A banked, sweeping, 1/4-mile oval known to produce some of the most exciting short track racing in the country. It's time for the My Place Hotels Quad Cities 150 presented by Hoker Trucking.
PHOTO CREDIT: Jesse Carberry
For the second consecutive year, Davenport Speedway hosts the Xtreme Outlaw Midget Series presented by Toyota and the World of Outlaws CASE Construction Equipment Late Model Series in a three-day marquee event this Thursday-Saturday, Aug. 24-26. Midgets are slated for an evening of practice sessions on Thursday before a $4,000-to-win show on Friday and a $5,000-to-win main event on Saturday. Late Models will compete all three nights.
With 19 races complete and 10 left on the schedule, the late-season push is beginning for drivers in the thick of the championship points battle. Each of the top five drivers in the standings are within 103 points of each other; four of which have three or more Toyota Racing Feature wins this season, making this the single tightest championship battle in national dirt Midget series racing this year.
Both Midget races will also count for Xtreme Outlaw-POWRi Challenge Series points. Through five races, Jade Avedisian sits atop the standings with two Feature wins and 1061 points, followed by Zach Daum (-9) and Taylor Reimer (-33).
Tickets for all three days of the Quad Cities 150 are on sale in advance at XtremeOutlawSeries.com/Schedule and will be available at the gate on race day. If you can't make it to the track, stream every lap live at DIRTVision.com or on the DIRTVision app.
WORK TO DO – Though he's back on top of the Series points standings, Cannon McIntosh has some work to do in Davenport.
With only three top-five finishes in the last nine Xtreme Outlaw main events, the 20-year-old from Bixby, OK, has been unable to replicate the consistency he had to start the season. Four wins, eight podiums, one DNF and a worst finish of sixth through the first 10 races put him far above his competition, growing his points lead out to 121 at its largest before the summer break at the beginning of June. Since then, he and the Dave Mac-Dalby Motorsports team have been trying to get jumpstarted again after watching their points lead evaporate.
Last year, Davenport was not kind to McIntosh. After scoring the Whitz Racing Products Quick Time Award in Qualifying on Friday, he suffered terminal mechanical failure while leading his Heat Race, forcing him to call it an early night. He came back on Saturday, however, crossing the stripe 10th in the main event. He and the team will need some better luck this time around to build on the seven-point lead they hold in the standings.
IN THE HUNT – What began as a rough road on the Appalachian Midget Week trail two weekends ago turned out better than projected for Jade Avedisian.
Avedisian, 16, of Clovis, CA, experienced one of the toughest nights in her career at Clyde Martin Memorial Speedway, crashing and flipping over twice within 15 minutes after leading several laps early in the Feature. The next night was another struggle, fading from fifth on the grid down to 10th by the checkers. She was, however, able to rebound in the final race of the week at Path Valley Speedway, battling for the lead with Daison Pursley in the final laps before coming home runner-up.
She now sits only seven points behind McIntosh in the championship standings as the season begins to wind down. The young Californian also leads the Xtreme Outlaw-POWRi Challenge Series by nine points over Zach Daum and will meet the POWRi contenders this weekend as she tries to better finishes of 17th and 12th at Davenport last year.
HOMECOMING – One year ago, Chase McDermand garnered his first career national Midget series victory with the Xtreme Outlaws on Friday night at Davenport.
The 23-year-old from Springfield, IL, returns to the Mississippi Valley Fairgrounds this weekend riding a wave of newfound momentum as newly crowned champion of the inaugural Appalachian Midget Week. Back-to-back victories to start the week, followed by a third-place effort to cap the miniseries sealed the title for him and Mounce/Stout Motorsports, bouncing McDermand up to third in the points standings.
Now only 74 points behind McIntosh from where it once stood at 176, McDermand will have some work to do to keep the Xtreme flame alive after a tough weekend in USAC competition. After taking a DNF on Friday, McDermand grinded out a ninth-place run Saturday at Macon Speedway from 17th on the starting grid.
SHARK SWIMMING – There's a rising talent on the national dirt Midget scene, and he's making his mark in 2023.
Karter Sarff, 20, of Mason City, IL, scored his first career Series victory on Friday night of Ironman 55 weekend at I-55 Raceway three weekends ago, outrunning the entire Xtreme Outlaw roster. The next night, he nearly did it again, leading multiple laps before Avedisian passed him on a restart, but still claimed a runner-up finish and the POWRi National Midget League points lead.
This past weekend in USAC competition, Sarff bagged two top-10 finishes – one of which was a fifth place after starting on the pole. He'll look to carry that momentum into Davenport this weekend, where finishes of 13th and 22nd troubled him last year.
LATE SEASON PUSH – Despite a solid Appalachian Midget Week, Zach Daum dropped to fifth in the Series points standings. However, things are looking up for he and Trifecta Motorsports to make a run at the championship.
Daum, the 32-year-old open-wheel veteran from Pocahontas, IL, posted finishes of second, eighth and fourth during Appalachian Midget Week, chopping his points gap down to 103. The defending Series champion had a solid two days out with USAC this past weekend, running third and fourth.
He was also a factor at Davenport last year, charging from 15th-to-ninth on Friday night before a runner-up finish to Bryant Wiedeman on Saturday.
THIS WEEKEND AT A GLANCE
When and where
Thursday-Saturday, August 24-26 at Davenport Speedway in Davenport, IA
On the internet
Xtreme Outlaw Midget Series presented by Toyota
Twitter – @Xtreme_Outlaw
Instagram – @XtremeOutlaw
Facebook – @XtremeOutlawSeries.WRG
Live broadcast
DIRTVision – DIRTVision.com. Platinum annual FAST PASS for $299 or monthly FAST PASS for $39/month.
Current championship points standings (view full standings)
1 Cannon McIntosh: 3903 points | Dave Mac-Dalby Motorsports #08
2 Jade Avedisian: 3896 points (-7) | Keith Kunz Motorsports #71
3 Chase McDermand: 3829 points (-74) | Mounce/Stout Motorsports #40
4 Gavin Miller: 3824 points (-79) | Keith Kunz Motorsports #97
5 Zach Daum: 3800 points (-103) | Trifecta Motorsports #7U
6 Taylor Reimer: 3741 points (-162) | Keith Kunz Motorsports #25K
7 Hayden Reinbold: 3231 points (-672) | Reinbold/Underwood Motorsports #19AZ
8 Chance Crum: 2910 points (-993) | Rudeen Racing #26
9 Ethan Mitchell: 2497 points (-1406) | Bundy Built Motorsports #19M
10 Austin Barnhill: 2336 points (-1567) | Dave Mac-Dalby Motorsports #17B
Toyota Feature winners (8 drivers)
4 wins – Cannon McIntosh (Dave Mac-Dalby Motorsports), Jade Avedisian (Keith Kunz Motorsports), Chase McDermand (Mounce/Stout Motorsports)
3 wins – Zach Daum (Trifecta Motorsports)
1 win – Jesse Love (Chad Boat Industries), Daniel Whitley (Abacus Racing), Karter Sarff (Sarff Racing), Daison Pursley (Reinbold/Underwood Motorsports)
Toyota Feature laps led (16 drivers)
79 laps – Jade Avedisian
78 laps – Cannon McIntosh
64 laps – Chase McDermand
59 laps – Daniel Whitley
52 laps – Zach Daum
41 laps – Karter Sarff
33 laps – Kyle Jones
30 laps – Daison Pursley
28 laps – Ryan Timms
26 laps – Thomas Meseraull
23 laps – Gavin Miller
22 laps – Shane Cottle
21 laps – Ashton Torgerson
11 laps – Hayden Reinbold
4 laps – Jesse Love
1 lap – Nick Drake
Whitz RC Racing Products Quick Time Awards (12 drivers)
4 awards – Cannon McIntosh
2 awards – Ethan Mitchell, Daniel Whitley, Chase McDermand, Zach Daum
1 award – Gavin Miller, Hayden Reinbold, Jesse Love, Kevin Thomas Jr, Joe B. Miller, Corbin Rueschenberg, Briggs Danner
Heat Race winners (20 drivers)
9 wins – Jade Avedisian
7 wins – Chase McDermand
5 wins – Cannon McIntosh, Zach Daum
3 wins – Hayden Reinbold, Ethan Mitchell, Gavin Miller, Daison Pursley
2 wins – Chance Crum, Nick Drake, Corbin Rueschenberg, Andrew Felker, Daniel Whitley
1 win – Austin Barnhill, Shane Cottle, Thomas Meseraull, Kyle Jones, Rico Abreu, Briggs Danner, Chase Johnson
High-points honors (14 drivers)
3 honors – Cannon McIntosh
2 honors – Daniel Whitley, Jade Avedisian, Chase McDermand
1 honor – Gavin Miller, Chance Crum, Rico Abreu, Landon Brooks, Briggs Danner, Hayden Reinbold, Kyle Jones, Andrew Felker, Daison Pursley, Zach Daum
Last Chance Showdown wins (12 drivers)
2 wins – Kyle Jones
1 win – Landon Brooks, Karter Sarff, Howard Moore, Ryan Timms, Taylor Reimer, Henry Chambers, Chance Crum, Chase Briscoe, Mitchell Davis, Cannon McIntosh, Corbin Rueschenberg
DIRTVision Hard Charger Awards (16 drivers)
2 awards – Hayden Reinbold, Kyle Jones, Taylor Reimer
1 award – Mitchel Moles, Chase Johnson, Ryan Timms, Chance Crum, Zach Daum, Gavan Boschele, Chase McDermand, Shane Cottle, Cooper Williams, Cannon McIntosh, Jerry Coons Jr, Jade Avedisian, Steve Buckwalter
Podium finishes (17 drivers)
9 podiums – Chase McDermand
8 podiums – Cannon McIntosh, Zach Daum
7 podiums – Jade Avedisian
5 podiums – Taylor Reimer
4 podiums – Gavin Miller
3 podiums – Daniel Whitley
2 podiums – Shane Cottle, Kyle Jones
1 podium – Thomas Meseraull, Ryan Timms, Ashton Torgerson, Landon Brooks, Jesse Love, Jerry Coons Jr, Karter Sarff, Daison Pursley
Top-10 finishes (41 drivers)
17 top-10s – Cannon McIntosh, Gavin Miller
16 top-10s – Chase McDermand, Jade Avedisian
15 top-10s – Zach Daum
13 top-10s – Taylor Reimer
9 top-10s – Chance Crum
7 top-10s – Kyle Jones, Ethan Mitchell
5 top-10s – Landon Brooks, Daniel Whitley, Hayden Reinbold
4 top-10s – Gavan Boschele, Karter Sarff, Austin Barnhill
3 top-10s – Thomas Meseraull, Ryan Timms, Corbin Rueschenberg, Chase Johnson, Briggs Danner
2 top-10s – Shane Cottle, Chase Briscoe, Kevin Thomas Jr, Branigan Roark, Andrew Felker, Jerry Coons Jr, Cooper Williams, Mariah Ede, Daison Pursley, Tim Buckwalter
1 top-10 – Mitchel Moles, Daniel Adler, Sam Johnson, Rico Abreu, Ashton Torgerson, Don Droud Jr, Nick Drake, Jesse Love, Trey Marcham, Joe B. Miller, Preston Lattomus
2023 Schedule & Winners – Race No. Day, Date / Track / Location / Winner (Total Wins)
Fri, March 10 / Southern Illinois Center / Du Quoin, IL / Cannon McIntosh (1)
Sat, March 11 / Southern Illinois Center / Du Quoin, IL / Jade Avedisian (1)
Fri, April 14 / Federated Auto Parts Raceway at I-55 / Pevely, MO / Cannon McIntosh (2)
Fri, May 5 / Humboldt Speedway / Humboldt, KS / Chase McDermand (1)
Sat, May 6 / 81 Speedway / Park City, KS / Chase McDermand (2)
Tue, May 22 / Millbridge Speedway / Salisbury, NC / Cannon McIntosh (3)
Wed, May 23 / Millbridge Speedway / Salisbury, NC / Cannon McIntosh (4)
Thu, June 1 / Tri-City Speedway / Pontoon Beach, IL / Jesse Love (1)
Fri, June 2 / Wayne County Speedway / Wayne City, IL / Zach Daum (1)
Sat, June 3 / Wayne County Speedway / Wayne City, IL / Zach Daum (2)
Fri, July 21 / Doe Run Raceway / Doe Run, MO / Zach Daum (3)
Sat, July 22 / Southern Illinois Raceway / Marion, IL / Jade Avedisian (2)
Sat, July 29 / Atomic Speedway / Chillicothe, OH / Jade Avedisian (3)
Sun, July 30 / Brushcreek Motorsports Complex / Peebles, OH / Daniel Whitley (1)
Fri, Aug. 4 / Federated Auto Parts Raceway at I-55 / Pevely, MO / Karter Sarff (1)
Sat, Aug. 5 / Federated Auto Parts Raceway at I-55 / Pevely, MO / Jade Avedisian (4)
Tue, Aug. 8 / Clyde Martin Memorial Speedway / Newmanstown, PA / Chase McDermand (3)
Wed, Aug. 9 / Action Track USA / Kutztown, PA / Chase McDermand (4)
Fri, Aug. 11 / Path Valley Speedway Park / Spring Run, PA / Daison Pursley (1)
---
Submitted By: Kirk Elliott
Back to News