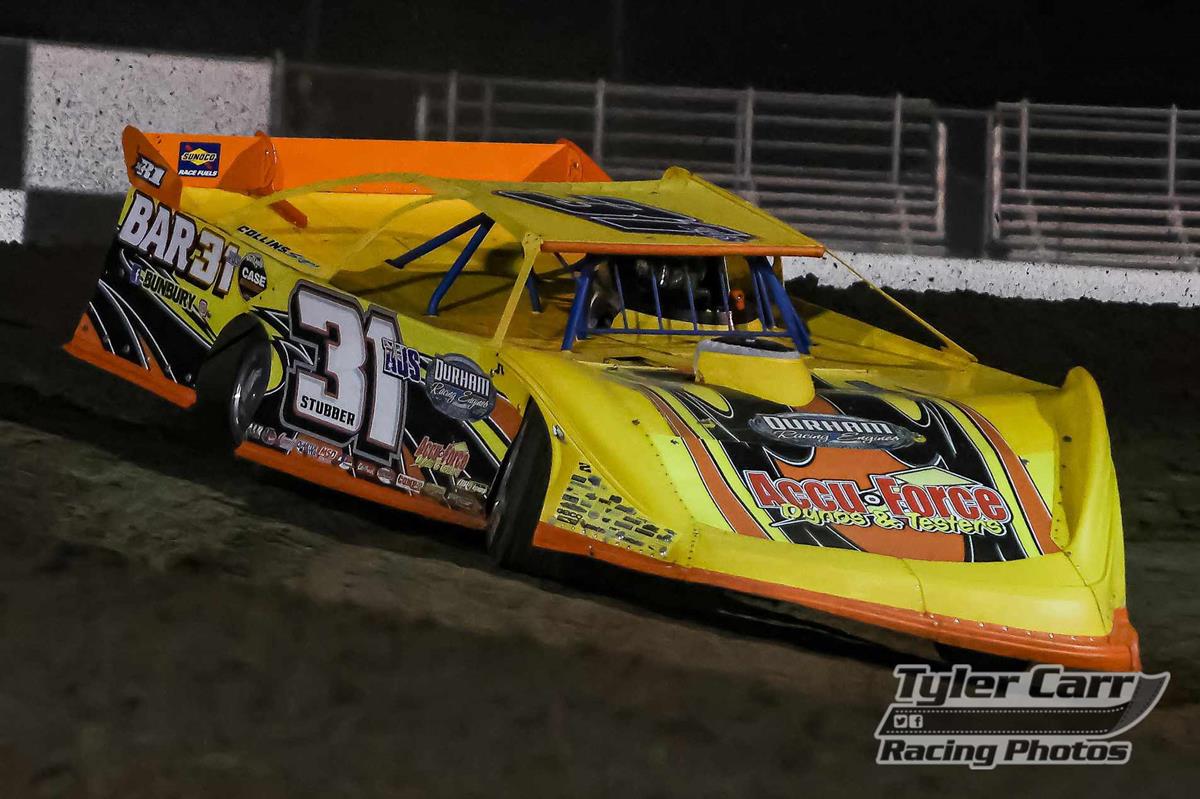 8/27/2023
---
Quad Cities 150 at Davenport Speedway Recap
The BAR31 Team joined the World of Outlaws Late Model Series for the Quad Cities 150 at Davenport Speedway in Iowa.
The racing began an hour later than scheduled on Thursday evening due to the high temperatures that affected most of the US. 35 Late Models were in attendance, and Kye went out to qualify with Group A. He laid down a lap of 13.629, which would start him 5th in heat #1. The top 4 would transfer into the feature race, and unfortunately, the 31AUS finished in 6th place, and off to the B-main they went. That race didn't go any better and the boys had to put the car back in the hauler for the evening.
Friday was a bit better. Kye drew a higher number, which put him in Group B, where he qualified in 6th position. In his heat, he would finish 3rd behind Chris Madden and Frank Heckenast, Jr. The feature had the BAR31 Team starting outside row 6. Several cautions flew throughout the race. Kye was able to stay out of trouble and ended up taking the checkered flag in 17th place.
Saturday's heat races were set up based on points earned on Thursday and Friday. Kye once again found himself starting inside row 3, and that is where he finished. The top 4 transferred into the feature race, and once again, the team was B-main bound. When the checkered flag dropped, the 31AUS came across in 5th place, just two spots of out making the feature race.
Kye said, "Not the weekend we'd hoped for. But, we are going to get back to work, test on Wednesday and get to where we need to be!"
Back to News